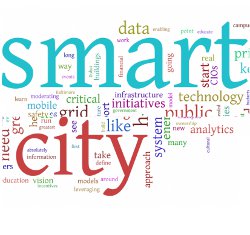 Aziende, università, centri di ricerca e amministrazioni locali toscane all'avanguardia grazie ai 20 progetti approvati dal Ministero dell'Istruzione, dell'Università e della Ricerca nell'ambito del bando 'Smart Cities and Communities and Social innovation'. Il bando, emanato nel 2012 per finanziare interventi per lo sviluppo di Città Intelligenti su tutto il territorio nazionale, mette a disposizione oltre 655 milioni di euro (sia come contributo spesa che come accesso al credito agevolato). 71 i progetti esecutivi che sono risultati idonei.
"La Toscana – ha dichiarato con soddisfazione la vice presidente Stella Targetti – vuole essere smart: su 71 progetti giudicati idonei dal Miur ben 20 sono 'toscani' perché ci hanno lavorato imprese, università o centri di ricerca della nostra regione. Possiamo dividere i progetti in due grandi categorie: quelli che potranno trovare applicazione nel mondo industriale e anche in quello delle piccole e medie imprese, e quelli che mirano a migliorare l'organizzazione della Pubblica Amministrazione per avvicinarla sempre di più ai cittadini. Ora l'auspicio è che gli Enti locali siamo i primi ad apprezzare le traiettorie di innovazione suggerite da queste ricerche".
Il Ministero ha pubblicato la graduatoria dei progetti esecutivi ritenuti idonei pochi giorni fa. Quelli 'toscani' (sostenuti dalla Regione con manifestazione di interesse) erano in tutto 24. Dei 20 che sono entrati nella graduatoria del MIUR 7 sono in fascia A (progetti che hanno ottenuto il maggior punteggio per la stessa tematica) e 13 in fascia B (idonei). Gli ambiti tematici dei progetti toscani sono: cloud computing technologies per smart government, cultural heritage, logistica last-mile, sicurezza del territorio, smart grids, tecnologie del mare, trasporti e mobilità terreste, architettura sostenibile e materiali, salute, waste management.
lista dei 20 progetti toscani ritenuti idonei
 sito del MIUR con tutti i 71 progetti sul territorio nazionale
Comunicato stampa di Federico Taverniti, Toscana Notizie