E' stato pub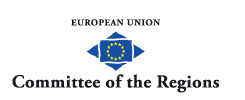 blicato sul sito del Comitato delle Regioni (CoR – Committee of the Regions) la Draft opinion (proposta di parere) da presentare a nome del gruppo PES al Comitato delle Regioni di cui il Presidente Enrico Rossi è  stato nominato Relatore.
Il parere, nel quadro della funzione consultiva svolta dal CoR, ha  lo scopo di indirizzare i lavori della Commissione Europea in relazione al "Pacchetto per l'occupazione giovanile" promossolo scorso 5 dicembre 2012.
In particolare, in virtù delle buone pratiche sul tema dell'occupazione giovanile promosse dalla Regione attraverso il Progetto Giovanisì, il Presidente è stato chiamato ad esprimere le proprie osservazioni in relazione alla Comunicazione della Commissione "Verso un quadro di qualità per i tirocini".
Nell'elaborazione del parere, il Presidente è stato coadiuvato dall'Ufficio Giovanisì (dal Responsabile dell'Ufficio Carlo Andorlini) in collaborazione con l'Ufficio di Bruxelles e il settore Lavoro e Formazione della Regione Toscana.
Qui di seguito le tappe della proposta di parere:
25 aprile 2013 (Espoo – Helsinki, Finlandia)
Prima discussione e adozione della proposta di Parere dalla Commissione Cultura ed istruzione (EDUC) del Comitato delle Regioni.
30-31 Maggio 2013
Adozione del Parere alla plenaria.
Scarica la proposta di parere in italiano