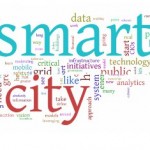 'Le Smart cities per la Toscana', ovvero tutte quelle soluzioni tecnologiche innovative capaci di proiettare la Toscana nel futuro. Dai sistemi intelligenti per integrare le modalità di bigliettazione elettronica dei vari gestori di Tpl, a quelli per la fruizione del patrimonio artistico e paesaggistico fino a quelli per migliorare ed avvicinare cittadini e imprese alla Pubblica Amministrazione. Se n'è parlato oggi a Palazzo Strozzi Sacrati durante la presentazione di 11 proposte ammesse in un bando del MIUR (ma che ancora sono in fase di progettazione esecutiva prima dell'ammissione al finanziamento) che vedono coinvolte imprese e amministrazioni locali toscane.
"Oggi – ha detto la vicepresidente Stella Targetti – abbiamo voluto confrontarci su questi progetti che hanno coinvolto la Regione e tante amministrazioni locali durante la fase di stesura. L'innovazione è un tema che va affrontato in termini di sistema. Questa è la prima volta che RTRT (la Rete Telematica Regionale Toscana) si rapporta con un gruppo di imprese – in questo caso selezionate dal bando ministeriale – dell'Information and Communication Technology. Il nostro obbiettivo è far divenire RTRT il luogo di aggregazione di una domanda pubblica intelligente, che fa massa critica e si relaziona con il mondo produttivo in un dialogo competitivo (utilizzando anche metodologie di appalto innovative come l'appalto pre-commerciale). Bisogna arrivare insomma ad una ricognizione generale dei bisogni e dei progetti, decidere insieme su quali servizi puntare e sommare le risorse degli Enti locali per realizzarli".
I progetti hanno l'obiettivo di innovare profondamente il rapporto tra cittadini e PA. "Sono proposte innovative – ha detto ancora la vicepresidente – che necessitano di processi di riorganizzazione e questo, dal lato della PA, è senza dubbio uno degli aspetti più affascinanti e stimolanti. Il lavoro va di pari passo con quello dell'Agenzia per l'Italia Digitale e le risorse che verranno messe a disposizione premieranno la capacità di quelle realtà territoriali più brave ad aggregarsi, fare sistema e sfidare le imprese nel campo dell'innovazione".
Quattro i progetti dedicati alle cosiddette nuvole informatiche e alle piattaforme ICT (Tecnologie Informazione e Comunicazione). Si è trattato di proposte destinate prevalentemente a migliorare e snellire il rapporto tra cittadini e PA, ma anche tra questa e le imprese. Ad esempio, City Cloud prevede l'utilizzo di tecnologie di cloud computing per fornire applicazioni con le quali gestire vari tipi di rapporti (scuola, sanità, tempo libero), mentre SP4C3 (Smart Platform for Citizens and Communities on Cloud) punta a creare un nuovo modello di fascicolo del cittadino che consenta alle varie dimensioni (sanitario, tributario, giustizia, studio, lavoro, ecc.) di interagire. Cloud4eGov e Open City Platform puntano soprattutto ad innovare il modo di erogare servizi ai cittadini e alle imprese da parte della PA.
Nel campo della mobilità e dei trasporti sono state proposte due soluzioni: INSET (Interoperable National System for e-Ticketing), che vuol creare un sistema di bigliettazione elettronica interoperabile ovvero capace di omogeneizzare le soluzioni tecnologiche, di tariffazione e di standard adottati dai vari operatori, e Sii Mobility, una soluzione integrata, interoperabile e federata per abilitare un'ampia gamma di applicazioni specifiche di servizio al cittadino e commerciali verso le PMI (monitoraggio sul traffico, informazioni sull'accesso ai varchi Ztl, sui treni, sulle ordinanze, sugli eventi e sui lavori stradali, e tantissimo altro ancora).
In campo turistico e per facilitare la fruizione del patrimonio culturale, 3 le proposte. INTUIT (Intelligent Narrative Threads and Urban Internet of Things) si propone di guidare il turista alla scoperta dei luoghi stimolandone l'immaginario attraverso narrazione dinamica e contenuti ben selezionati; SHERIT (Sharing Cultural Heritage through Its) è una piattaforma creata per condividere i beni culturali e ambientali puntando sulla personalizzazione degli itinerari e sulla valorizzazione dei patrimoni informativi esistenti; SMARTOUR ha come obiettivo migliorare l'esperienza del visitatore delle città d'arte e cultura, attraverso lo sviluppo di tecnologie e l'offerta di servizi per valorizzare e tutelare le aree d'interesse storico, turistico, paesaggistico della città. Infine due i progetti proposti nella sessione conclusiva, nell'ambito cioè della sicurezza territoriale e ambientale e smart grid (sistemi di gestione intelligente delle reti elettriche): PICO e SUONO.
Comunicato stampa di Federico Taverniti, Toscana Notizie