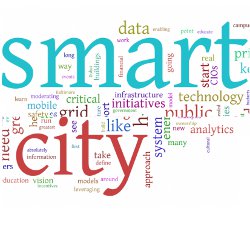 La Toscana è pronta a sviluppare città intelligenti. Molte aziende e centri di ricerca toscani hanno infatti partecipato, con progetti innnovativi, al bando "Smart Cities and Smart Communities and Social Innovation" del Ministero dell'Istruzione, dell'Università e della Ricerca.
Ora la Regione promuove un'iniziativa per presentare le idee che hanno superato la prima selezione del Miur. Si intitola "Le Smart Cities per la Toscana – I progetti per la regione del futuro" e si svolgerà giovedì 4 aprile, a partire dalle 9.30, nella sala Pegaso di Palazzo Strozzi Sacrati.
Cloud e piattaforme delle tecnologie dell'informazione, mobilità e turismo, smart grid e sicurezza ambientale: ecco alcuni dei settori – e delle sessioni in cui sarà diviso l'evento – in cui potranno trovare attuazione i progetti.
L'iniziativa si potrà seguire in streaming all'indirizzo: http://www.old.toscana-notizie.it/live-streaming