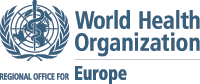 Martedì 16 ottobre l'Ufficio Giovanisì  parteciperà al primo meeting "European Enviroment and Health Youth Coalition" promosso dall'Ufficio Regionale Europeo della WHO (world health organization), l'autorità delle Nazioni Unite responsabile della salute pubblica. Durante il convegno all'interno del workshop " Youth engagement in Europe: a showcase of experiences" verrà presentato il progetto Giovanisì.
Quando e dove:
Martedì 16 ottobre 2012 ore 11.30 c/o
Centro di formazione Fuligno via Faenza 48, Firenze.
Il meeting, che durerà da martedì 16 a mercoledì 17 ottobre, sarà interamente in lingua inglese
Scarica il programma
Contatti:
Who Europe
Email: ceh@euro.who.int
tel: +45 39171572
Web: http://www.euro.who.int/en/home