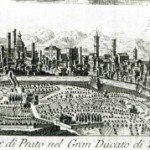 Economia, ma anche un nuovo welfare per i quartieri dove più forte è il disagio. Ovvero servizi a rete e più vicini ai cittadini e spazi pubblici da recuperare per favorire l'integrazione, ma anche un pacchetto per far emergere chi lavora a nero o senza rispettare le regole: nella comunità cinese, ma non solo.
Si parlerà di questo domani e domani l'altro a Prato. Una due giorni, giovedì 14 e venerdì 15 giugno, in cui saranno presentate e discusse alcune delle misure previste dal progetto di sviluppo integrato dell'area pratese messo a punto dalla Regione.
L'appuntamento è al Pin di Prato, il polo universitario in piazza Ciardi. Giovedì sarà una giornata di preparazione. Dalle 15 alle 18 sono previsti due gruppi di lavoro: il primo lavorerà sull'emersione delle imprese e del lavoro non regolare, il secondo sull'innovazione nel welfare e l'idea di quartieri più inclusivi, capaci di avvicinare e non isolare. Dopocena spazio al divertimento, con una selezione musicale di Webradio Spin, la radio degli studenti del polo universitario pratese e la proiezione di "Codice Ivan. The city of Happiness" a cura di Fonderia Cultart, un'altra associazione stavolta di ex studenti. Il finale è affidato a "Tomme live elettronics".
Venerdì 15 giugno sarà invece una giornata plenaria: l'appuntamento è nell'aula magna del polo universitario. A portare i saluti la mattina alle 9.30 sarà l'assessore al welfare e alle politiche della casa della Toscana Salvatore Allocca, seguito dal presidente della Provincia Lamberto Gestri, il sindaco Roberto Cenni e il presidente del Pin Maurizio Fioravanti. Dalle 10.30 alle 11.30 si parlerà di politiche integrate per lo sviluppo locale. Nella tavola rotonda che seguirà saranno messe a confronto varie esperienze di ricerca. Dopo pranzo i lavori riprenderanno alle 14.30 con i saluti del console generale della Repubblica popolare cinese Zhou Yunqi e una tavola rotonda sulla coesione sociale per rilanciare lo sviluppo locale, a cui parteciperanno Angelo Colombo per la Uil di Prato, il presidente pratese di Rete Imprese Italia Alessandro Giacomelli, il presidente della Camera di Commercio Carlo Longo e il presidente dell'Unione industriali Andrea Cavicchi. Le conclusioni saranno affidate al presidente della giunta regionale toscana Enrico Rossi.
Il convegno di venerdì sarà trasmesso in diretta radiofonica su Web Radio Spin.
Comunicato stampa di Walter Fortini, Toscana Notizie