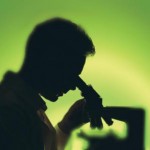 Studiare l'impatto, sui territori, dei fondi europei relativi alla ricerca che vengono gestiti dalle Regioni. Serve a questo un progetto portato avanti da AMCER (Advanced Monitoring and Coordination of EU R&D Policies at Regionale Level), raggruppamento di 9 Regioni di cui la Toscana è capofila.
I rappresentanti delle 9 regioni (Catalogna e Andalusia per la Spagna, Bassa Sassonia per la Germania, Bretagna e Provenza/Costa Azzurra per la Francia, Le Fiandre per il Belgio, East England per il Regno Unito, Ostrobotnia per la Finlandia, Toscana per l'Italia) sono in questi giorni a Firenze per il Comitato di pilotaggio e per un workshop.
Quest'ultimo si svolge domani, mercoledì 16 maggio 2012 con inizio alle ore 9 al convitto della Calza. Porterà il saluto introduttivo la vicepresidente di Regione Toscana, Stella Targetti.
Comunicato stampa di Mauro Banchini, Toscana Notizie