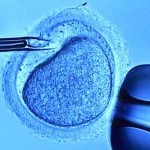 Prenderà il via il 29 agosto per la durata di due settimane la sessione estiva 2011 del Programma formativo e di ricerca sul futuro informatico delle Scienze della vita. Il programma, organizzato dalla Regione Toscana, si rivolge a 60 laureati ed esperti nei settori "Life sciences, Ict, Policy and Law e Business and Management". La selezione sarà fatta in base al curriculum. Il 40% dei partecipanti, cioè 24 persone, saranno scelte tra giovani ricercatori di età inferiore a 35 anni. Il luogo di svolgimento del corso è il casale della Sterpaia dentro il Parco regionale di Migliarino-San Rossore-Massaciuccoli.
Il programma, interdisciplinare, interregionale e interculturale, vuole rappresentare una rete operativa tra scienza e industria per promuovere applicazioni definite più dalla domanda che dall'offerta, facendo convergere i linguaggi distinti della tecnologia, del business e della politica. Un'impostazione che agevola la cooperazione internazionale e favorisce l'interazione tra i partecipanti mettendo a confronto punti di vista diversi sulle prospettive dell'utilizzo delle tecnologie informatiche per la medicina.
Durante le due settimane della sessione estiva verrà simulata la redazione di un Design Project, cioè di uno studio di fattibilità per un progetto informatico di scienze della vita, e saranno delineate tutte le possibili applicazioni – attraverso lo sviluppo di futuri progetti di ricerca e di innovazione – a casi e problematiche concrete, definendo le attività scientifiche, tecnologiche, organizzative, normative, finanziarie e commerciali che producono innovazione. Verranno in sostanza affrontati tutti gli aspetti implicati dal progetto, con una visione a 360 gradi del problema e con l'affiancamento dei maggiori esperti nazionali e internazionali sulle tematiche di riferimento. Saranno così sviluppate tutte le ipotesi legate all'innovazione di prodotto, di processo, di marketing e di organizzazione, con particolare attenzione alla verifica delle condizioni di sostenibilità dei processi produttivi.
Articolazione del programma
A una prima parte di lezioni generali, della durata di 3 giorni, tenute da esperti (residenti) provenienti dall'università, dall'industria e dagli enti pubblici, sulle problematiche fondamentali nelle discipline rilevanti ai fini dello studio di fattibilità, segue una seconda parte di lezioni avanzate (3 giorni), come applicazione di casi studio specifici, tenute da esperti internazionali. Si terranno anche 6 laboratori tematici, organizzati in piccoli gruppi, per incrementare il livello di interazione tra i partecipanti, e 4 attività "dipartimentali" con gruppi di lavoro sui 4 filoni portanti (Life sciences, Ict, Policy and Law e Business and Management). Saranno anche effettuate visite presso istituzioni, enti ed imprese leader per le tematiche del progetto e ci saranno comunicazioni specifiche su questioni di particolare importanza a livello internazionale.
Domande di partecipazione e scadenza
Le domande di partecipazione, con il curriculum vitae, vanno inviate, entro il 10 agosto 2011, all'indirizzo e-mail areadicoordinamentoricerca@regione.toscana.it
Costi
Tutti i costi della partecipazione saranno a carico della Regione Toscana, comprese le spese di trasporto.
Per avere tutte le informazioni sul Summer Session Programme 2011
Comunicato stampa Toscana Notizie di Lorenza Pampaloni